Canadian Diabetes Association Kingston
You can call us toll-free from anywhere: 1-800-505-5525
Donations of clothing, toys, sports equipment, kitchen utensils, printer cartridges and cell phones are also welcome at: 541 Days Road, Unit 10, Kingston, Ontario, K7M 3R8. Note that items will be sold to Value Village to raise funds for the Canadian Diabetes Association.
Phone: (613) 384-0767 (613) 384-0767
Email: kingston.operation@diabetes.ca
What and how to donate to Canadian Diabetes Association:
http://www.diabetes.ca/how-you-can-help/clothesline
—–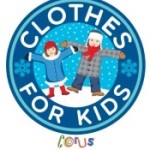 Corus Clothes for Kids is not a registered charity, but it is a program run by trusted CKWS-TV, and they collect money donations to purchase new snowsuits & accept new snowsuits to give to families with children from newborn to the age of 13 – keeping children warm since 1988. http://www.ckwstv.com/we-care/
Donations of brand new snowsuits for Clothes for Kids can be dropped off to any of the following locations: Frontenac Mall (Centre Court), Cataraqui Centre (Guest Service Centre), or Corus Kingston, 170 Queen Street, Kingston, ON, K7K 1B2. Mercedes-Benz Kingston at 1432 Bath Road, Kingston Or at Van Herpt Motors at 1468 Bath Road, Kingston, Motosport Plus Kingston 295 Dalton Avenue or Kingston KIA. NOTE: THE FUNDRAISING GOAL FOR WINTER 2015 HAS BEEN MET! THANK YOU!!!! DONATIONS ARE STILL BEING ACCEPTED – WILL GO TOWARDS THE WINTER 2016 CLOTHES FOR KIDS.
—-
Interval House – Kingston
We accept donations of new and quality used clothing for women, children and youth and small household items.
As well, these are items we are always in need of at the shelter …
For Women: Bus tickets, slippers, nightgowns, underwear, deodorant
For Children: Pajamas, socks and underwear, diapers, baby wipes, boys clothing 8-16
For the Shelter: Corelle dishes, tea towels, hot water bottles, heating pads, toothpaste/brushes, birthday gifts for women and children (all ages), craft and quilting supplies.
Contact Office: 613-546-1833 / 613-546-4136 / Email: info@kingstonintervalhouse.com
http://kingstonintervalhouse.com/contact-us/
Donations: http://kingstonintervalhouse.com/how-to-help/donate-personal-items/
—–
Martha's Table
Wish List: http://www.marthastable.ca/wish-list-and-in-kind-donations.html
We also accept gently used, seasonal clothing and footwear. Contact info: http://www.marthastable.ca/contact-us.html
Address: 629 Princess Street, Kingston, ON K7L 1E2
Telephone: 613-546-0320 Email: marthastable@bellnet.ca
—–
Salvation Army – Kingston
Item donations/hours of operations:  http://www.kingstonsa.ca/index.cfm?i=5401&mid=4&ministryid=19086
If you require us to come and pick up your articles, please call 613-544-4396.
We have two thrift store locations:
277 Bath Road, Telephone: 613 544-4396
472 Division Street, Telephone: 613 548-1600  / email: David_McNeilly@can.salvationarmy.org
Contact:  http://www.kingstonsa.ca/?i=5401&mid=1
—–
St. Vincent de Paul Society of Kingston
Portion of wish list:
Men's Clothing
Bedding (blankets, sheets, pillows)
Towels and facecloths
Socks (mens, womens and children)
Winter items – coats, hats, mittens, scarves
Long underwear (men's, women's and children's)
Sleeping bags and tarps
For the most recent Wish List: http://www.svdpkingston.com/services/
Contact: http://www.svdpkingston.com/contact/
Address:  85 Stephen Street, Kingston, ON  K7K 2C5
Wearhouse: 613-546-3333
—–