CANADIAN DIABETES ASSOCIATION KINGSTON 
Toll-free from anywhere: 1-800-505-5525
Donations of clothing, toys, sports equipment, kitchen utensils, printer cartridges and cell phones are also welcome at:
541 Days Road, Unit 10, Kingston, Ontario, K7M 3R8.
Phone: (613) 384-0767 (613) 384-0767  Email: kingston.operation@diabetes.ca
Drop box locations:
http://www.diabetes.ca/how-you-can-help/clothesline/find-a-clothesline-drop-box
List of accepted items:
http://www.diabetes.ca/how-you-can-help/clothesline/clothesline-faq
(Note: donated articles are sold to Value Village stores across Canada, which raises money for diabetes research, education, service and advocacy.)
---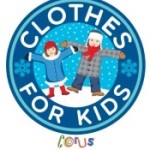 Corus Clothes for Kids is not a registered charity, but it is a program run by trusted CKWS-TV, and they collect money donations to purchase new snowsuits & accept new snowsuits to give to families with children from newborn to the age of 13 – keeping children warm since 1988. http://www.ckwstv.com/we-care/
Donations of brand new snowsuits for Clothes for Kids can be dropped off to any of the following locations: Frontenac Mall (Centre Court), Cataraqui Centre (Guest Service Centre), or Corus Kingston, 170 Queen Street, Kingston, ON, K7K 1B2. Mercedes-Benz Kingston at 1432 Bath Road, Kingston Or at Van Herpt Motors at 1468 Bath Road, Kingston, Motosport Plus Kingston 295 Dalton Avenue or Kingston KIA.
NOTE: THE FUNDRAISING GOAL FOR WINTER 2017 HAS BEEN MET! THANK YOU!!!!
DONATIONS ARE STILL BEING ACCEPTED – WILL GO TOWARDS THE WINTER 2018 CLOTHES FOR KIDS.
---
KINGSTON INTERVAL HOUSE – for women and children in crisis
WishList: http://kingstonintervalhouse.com/how-to-help/donate-personal-items/
Contact    Office: (613) 546-1833 or (613) 546-4136
E-mail: admin@kingstonintervalhouse.com
---
MARTHA'S TABLE 
Wish List: http://www.marthastable.ca/wish-list-and-in-kind-donations.html
Contact info: http://www.marthastable.ca/contact-us.html
Address: 629 Princess Street, Kingston, ON K7L 1E2
Telephone: 613-546-0320  Email: andymarthastable@gmail.com
---
ST. VINCENT DE PAUL SOCIETY OF KINGSTON
Portion of wish list:
Men's Clothing
Bedding (blankets, sheets, pillows)
Towels and facecloths
Socks (mens, womens and children)
Winter items – coats, hats, mittens, scarves
Long underwear (men's, women's and children's)
Sleeping bags and tarps
For the most recent Wish List: http://www.svdpkingston.com/services/
Contact: http://www.svdpkingston.com/contact/
Address:  85 Stephen Street, Kingston, ON  K7K 2C5
Wearhouse: 613-546-3333  E-mail: admin@svdpkingston.com
---
SALVATION ARMY  – Kingston
Item donations/hours of operations:  http://www.kingstonsa.ca/index.cfm?i=5401&mid=4&ministryid=19086
If you require us to come and pick up your articles, please call 613-544-4396.
We have two thrift store locations:
277 Bath Road, Telephone: 613 544-4396
472 Division Street, Telephone: 613 548-1600  / email: David_McNeilly@can.salvationarmy.org