CANADIAN DIABETES ASSOCIATION KINGSTON 
Toll-free from anywhere: 1-800-505-5525
Donations of clothing, toys, sports equipment, kitchen utensils, printer cartridges and cell phones are also welcome at:
541 Days Road, Unit 10, Kingston, Ontario, K7M 3R8.
Phone: (613) 384-0767 (613) 384-0767  Email: kingston.operation@diabetes.ca
WishList: https://www.diabetes.ca/get-involved/ways-to-donate
(Note: donated articles are sold to Value Village stores across Canada, which raises money for diabetes research, education, service and advocacy.)
---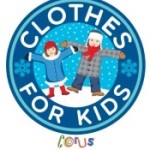 Corus Clothes for Kids is not a registered charity, but it is a program trusted by CKWS-TV, and for many years they collect money donations to purchase new snowsuits & accept new snowsuits to give to families with children from newborn to the age of 13 – keeping children warm since 1988.
WishList/More info: https://globalnews.ca/pages/clothes-for-kids-campaign/
---
KINGSTON INTERVAL HOUSE – for women and children in crisis
WishList: http://kingstonintervalhouse.com/how-to-help/donate-personal-items/
Contact    Office: (613) 546-1833 or (613) 546-4136
E-mail: admin@kingstonintervalhouse.com
---
ST. VINCENT DE PAUL SOCIETY OF KINGSTON
Portion of wish list:
Men's Clothing
Bedding (blankets, sheets, pillows)
Towels and facecloths
Socks (mens, womens and children)
Winter items – coats, hats, mittens, scarves
Long underwear (men's, women's and children's)
Sleeping bags and tarps
For the most recent Wish List: http://www.svdpkingston.com/immediate-needs-2/
Contact: http://www.svdpkingston.com/contact/
Address:  85 Stephen Street, Kingston, ON  K7K 2C5
Wearhouse: 613-546-3333  E-mail: admin@svdpkingston.com
---
SALVATION ARMY  – Kingston
If you require pick up of your articles, please call 613-544-4396.
Two thrift store locations in Kingston:
KINGSTON BATH RD THRIFT STORE
277 Bath Road, Kingston, ON  K7M 2X6
Phone: 613-544-4396
Drop off items Monday through Saturday 10:00 am – 4 pm
KINGSTON DIVISION ST THRIFT STORE
472 Division St., Kingston, ON  K7K 4B1
Phone: 613-531-5002
Drop off items Tuesday – Friday 10 am – 4 pm
---