Making it easier to connect ... there are over 85,000 Canadian Registered Charities in Canada ...
This website helps you find charities near you that actually want the type of item you want to give away. Then you contact the charity of your choice yourself. Note: CharityWishList.ca does not collect anything, and charges nothing for providing and listing this information.
You can make a difference. Go to "FIND - WishLists" menu above
Want to give away/donate used or new furniture, clothes, appliances, electronics, cars, toys, sports equipment, supplies, books, food, musical instruments, pet related items, points and other stuff? In the above menu: FIND - WishLists, hover over the menu (without clicking) scroll to province, then city, of the donation item category you want to give, and only then select (click) to go to the WishList listing page of some charities located near you that want that category of item & connect to their websites etc.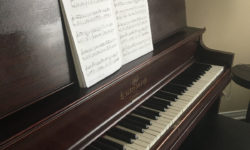 Hi, Do you know of a Canadian Registered Charity located in Ottawa that would be interested in a used piano?…