There are over 86,000 Canadian Registered Charities and well over 250 cities in Canada. Which charities near you want the type of items you want to give away/donate?
Start here. Then you contact or go to the charity of your choice yourself. Note: CharityWishList.ca does not collect anything itself, and charges nothing for providing and listing this info. Comments welcome.
Go to "FIND - WishLists" top drop down menu above, hover over province, city, select the category list heading of the type of item you want to donate.
Want to give away/donate used or new furniture, clothes, appliances, electronics, cars, toys, sports equipment, supplies, books, food, musical instruments, pet related items, points and other stuff? This website can make it easier, faster and helps our environment as well as charities and the clients they support. Thanks.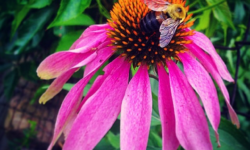 Sponsor Information Link