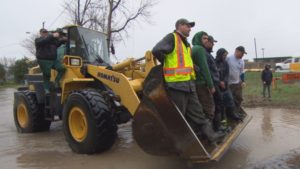 Link to CBC's info on how & where to help.
Information for Ottawa, Gatineau and Clarence-Rockland.
[Note: it is important to check that the help you give is needed/wanted. Too much of a good thing or sent to the wrong place can sometimes get in the way of relief efforts. Your efforts to help are appreciated.] Photo Radio-Canada.