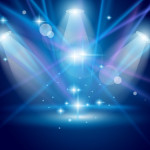 Parrot Partner, Smiths Falls, Ontario has put out a plea for assistance in finding a new location that they, and their 32 Parrots that are awaiting their new forever homes, can move into by June 30th, 2016 due to their current lease not being renewed. They could also use help moving their very special Parrots, future feather members of someone's family, into the new location. They have a Go Fund Me page at https://www.gofundme.com/2swu2jak to help cover costs of the move and the set-up of a new location etc.
"Parrot Partner is a charitable organization that runs a public education, parrot training and adoption aviary for parrots. Along with increasing public awareness, we provide parrot training workshops to veterinary technicians, future and current parrot owners, pet sitters and crossover trainers." – Parrot Partners  Website: http://www.parrotpartner.com
Link to food and supply donation wish list: http://www.parrotpartner.com/?page_id=555
This Canadian Registered Charity has been featured on The 'WS Daily on CKWS-TV and CTV-TV.
Please do what you can to help the birds out. Thanks.