Hi,
Do you know of a Canadian Registered Charity located in Ottawa that would be interested in a used piano?
Have them contact me and I'll put them in touch with a member of the public looking to donate a piano that I am told is in great shape.
It is a Heintzman piano, 100 years old, Height: 55 inches  Width: 61 inches  Length: 27 inches
NOTE: The receiving charity would need to arrange/pay someone to move it.
"… Heintzman brand, and is comparable to some of the highest calibre pianos in the world. Heintzman is considered the Steinway of Canadian pianos because they were widely considered to be the best pianos ever made in Canada, and have unparalleled longevity. This Heintzman is currently just over 100 years of age, and is coloured a luxurious deep chocolate shade; it is designed and built as a grand piano, it has the same mechanisms as pianos seen in concert halls. Despite its age, it is in excellent condition, and has been maintained with yearly tunings." – the donor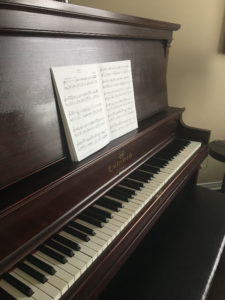 Thanks,
Michelle
CharityWishList.ca